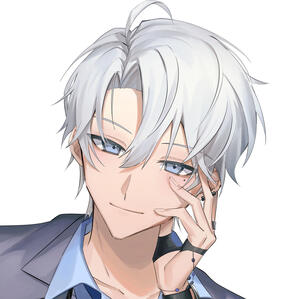 Kisaragi Xeno
ENVTUBER - Live2D Rigger
Terms of Service
All communication will be done within twitter or discord.

Payment will be done through PAYPAL Invoice System (USD).

Payment can be 50% or 100% when the invoice is sent.

Prices include commercial fee and paypal fee.

Rush order will cost 50% more.

Payment is non-refundable when Angle X is finished.

The commission will take two or more weeks to complete.

General progress will be : Eye Movement - Mouth Movement - Angle Z - Angle X - Angle Y - Whole Model

The rigger will be sending progress or test model to the client.

After finishing the model and sending it to the client any fixes or adjustment needs to be fixed ASAP.

There will be limited amount of (3) fixes per model.

If the client wants additions or new things to the model. It will be discussed with the rigger.

The rigger have the rights to decline or turn down a commission when I think my skill is not enough for it.

I will be asking if its OK or not OK to share or stream the rigging process of your model.

I have the rights to showcase the completed model for my portfolio.
Contact
Twitter : @KisaragiXeno
Discord : Xeno#0009
You can always DM for more details
Pricing
| Half Body | Full Body |
| --- | --- |
| $300+ | $600+ |
| Head Movement XYZ | Head Movement XYZ |
| Eye (Eye Smile, Pupil Dilation, Highlight Physics) | Eye (Eye Smile, Pupil Dilation, Highlight Physics) |
| Mouth Movement | Mouth Movement |
| Upper Body Movement XYZ | Upper Body Movement XYZ |
| ** ** | Lower Body Movement |
| Hair + Clothing Physics | Full Body Physics |
| 4 Sticker Toggles | 4 Sticker Toggles |
| 1 Animated Expression | 1 Animated Expression |
| ** ** | 1 Simple Animation |
| Add-ons | Price |
| --- | --- |
| Sticker Toggles | $10 |
| Additional Expression | $15+ |
| Simple Animated Expression | $30+ |
| Arm/Hand Animation (Art Needed) | $50-$100+ |
| Additional Outfits/Hairstyles | $50-$150+ |
Live2D Rigging Samples
VTuber : Ika
VTuber : Agil
VTuber : Sol